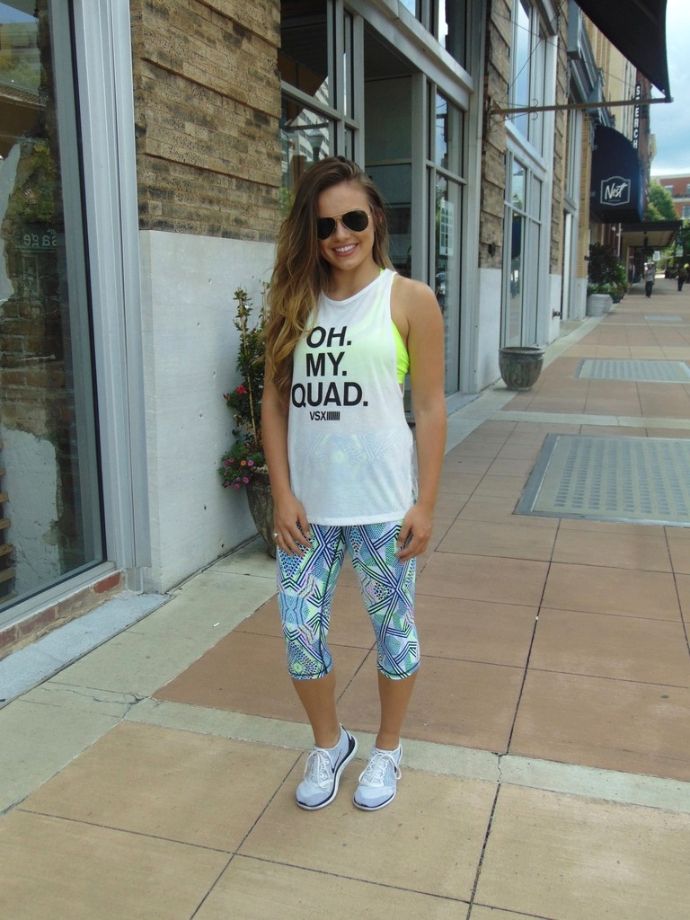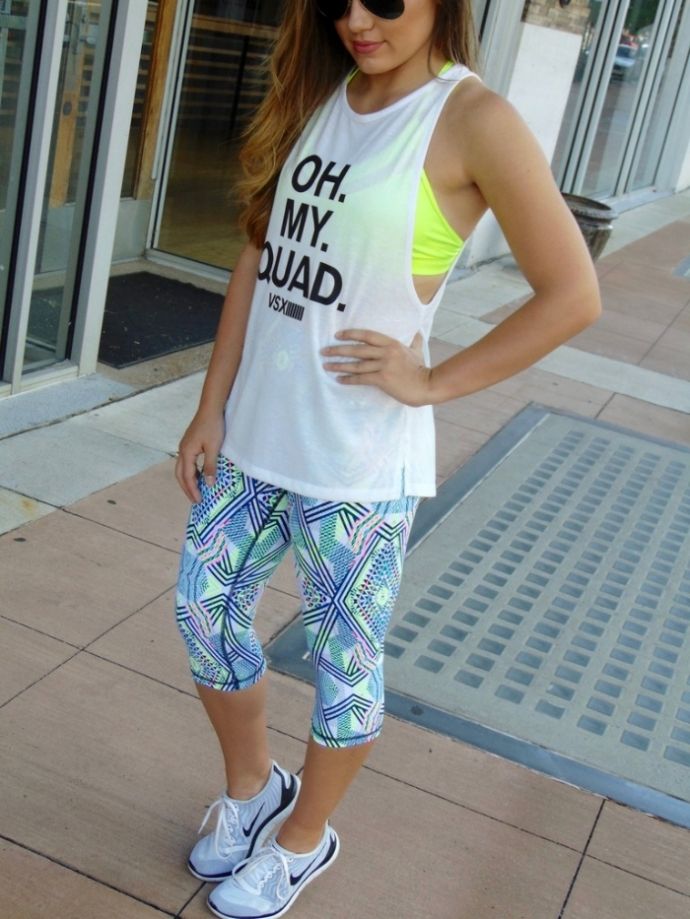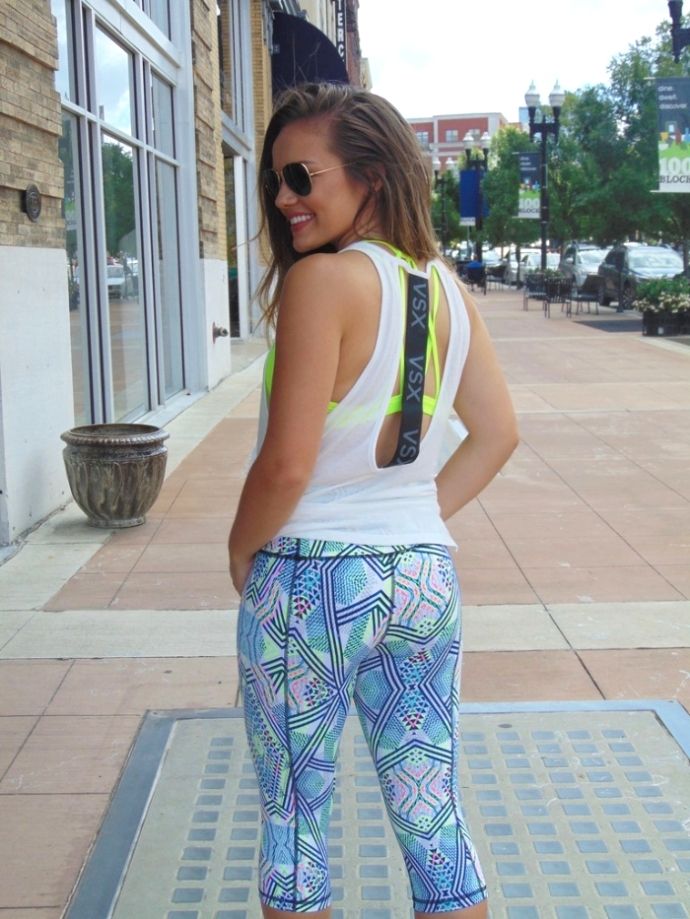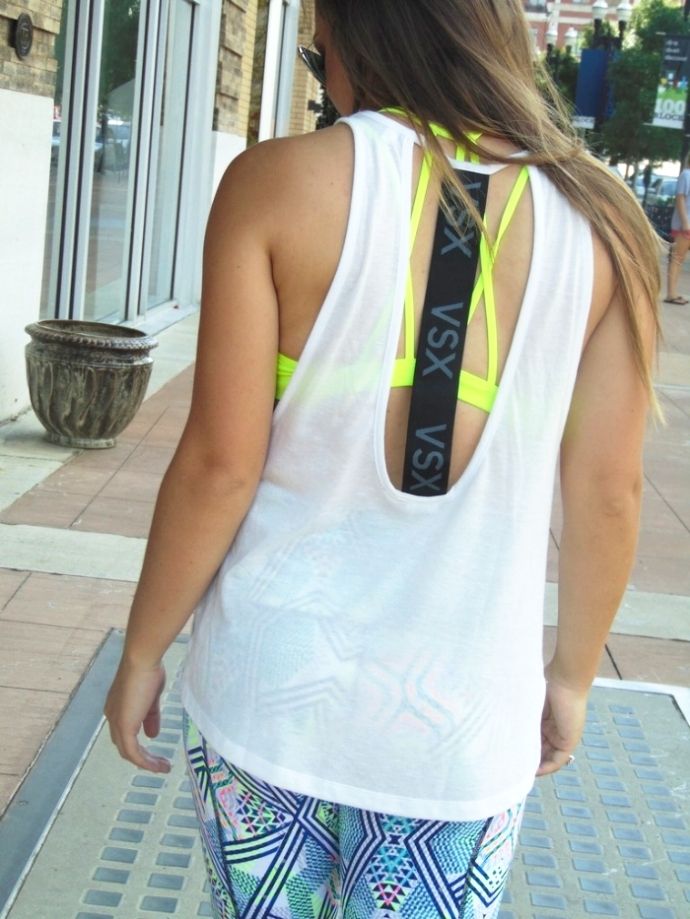 Sooo this post is a little different from my previous blog posts! I am reviewing this workout outfit that is all from Victoria's Secret! As many of you know, VS is no longer doing a swimwear line (sad) and is now focusing on their athletic wear. Since I'm a sucker for good athletic wear, I wanted to put their stuff to the test! I have worn this outfit during cardio and weight training, so I think I have a pretty good feel on how they perform. So let's get started!
First, I'm going to start with my
Knockout by Victoria's Secret Capri
! The first thing I like about this pant is the high waist band. It stays up during my entire workout while also holding everything in ;) I also really love how they look on and the bright pattern! Look good, feel good right? The only thing I was disappointed in was the material was not as breathable as the Nike Dri-Fit workout pants, even though they are around the same price. So I found myself getting hot a lot quicker in these than in Dri-Fit pants. This particular pattern is no longer online but I did recently see it in my VS store!
Now onto the top! I'm in love with this
logo tank
from VS. Plus, it's UNDER $20!! Totally worth it. It's made with their body-wick material that keeps you cool and dry during your workout. I've worn this top while running errands and working out, so I think it's a great top to add to your collection! They also have fun sayings on the front and who doesn't like that?!
Last, but certainly not least, is the
Strappy Mesh-trim Sport Bra
. This sports bra has such a cute strappy back and won't break the bank like a lot of fun sports bras out there! It's a minimum support bra, so definitely not made for high intense cardio, but it's perfect for weight training, barre or just running errands! It comes in a lot of different colors and is perfect for days where you just don't feel like wearing a bra (which is like everyday haha)!
Here's my favorite "Oh. My. Quad." workout moves!
Smith Machine:
Regular squats
Wide leg squats
Curtsy lung
Single-leg squats
Kettlebell:
Single-leg dead lifts
Normal deadlifts
Kettlebell swings
Favorite leg machines:
Leg Press: Single and double leg
Seated leg curls